Airbus A321XLR's rear fuel tank demands special fire-protection conditions
by David Kaminski-Morrow  25th Feb 2021
Airbus's A321XLR will be subject to special conditions proposed for the aircraft's integrated rear centre tank, intended to ensure adequate protection from fire.
The large 12,900-litre centre tank, located in the aft hold of the twinjet, will contain the fuel necessary for the aircraft to achieve its extended range.
Airbus has submitted an application for the change to the European Union Aviation Safety Agency, and the authority states that the location of the tank is likely to create a "cold feet" cooling effect to the potential discomfort of passengers seated immediately above it.
This means insulation panels will need to be fitted between the tank and the cabin floor, and these would have to meet burn-through criteria. But Airbus has informed EASA that this is "technically not feasible", for various reasons.
Lack of space prevents fitting of compliant panels, while burn-through protection of the cabin floor cannot be comprehensive because decompression panels either side of the fuselage must remain free of insulation panels.
Installation of compliant materials would also "jeopardise" the provision of sufficient ventilation around the tank, says EASA.
It adds that the tank is also potentially vulnerable if exposed to penetration by external fire and, if not adequately protected, might not provide enough time for passengers to evacuate. Although aluminium alloys have fire-resistant properties – at a certain thickness – the fire-protection function is mainly provided by insulation material.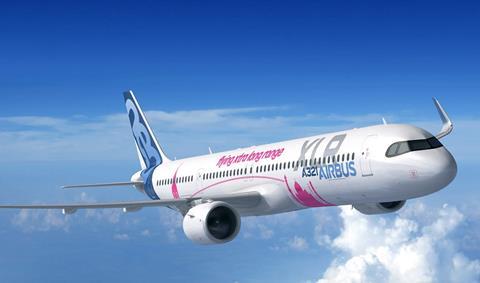 EASA has consulted on a proposed special condition which states that the lower half of the fuselage, in the longitudinal location of the rear centre tank, "shall be resistant" to fire penetration in order to protect cabin occupants from an external pool fire.
This can be achieved, it says, either through design of the tank itself or supplemental features, but must demonstrate that the protection is "at least as safe" as the aircraft's previous design.
There are other potential risks to the fuel tank arising from an external pool fire, including explosion driven by internal volume heating, according to a comment from Boeing during the consultation.
EASA says the protection of the tank against such a risk will be addressed by a separate special condition.
Boeing's comments also highlight additional safety concerns regarding an integral fuel tank other than the exposure to fire – particularly the protection against structural fracture during an otherwise-survivable runway excursion or landing-gear failure.
EASA states, in response, that the tank's design is being "thoroughly reviewed" in terms of "structural crashworthiness", taking into consideration the level of safety provided by the US FAA in an advisory circular on auxiliary fuel system installation. "Appropriate means of compliance will be defined," it adds.
Airbus is developing the A321XLR from the A321neo airframe, and is planning entry into service in 2023.